ENGAGEMENT: Ifakara malaria research teams host sensitization meeting at Kibiti DC office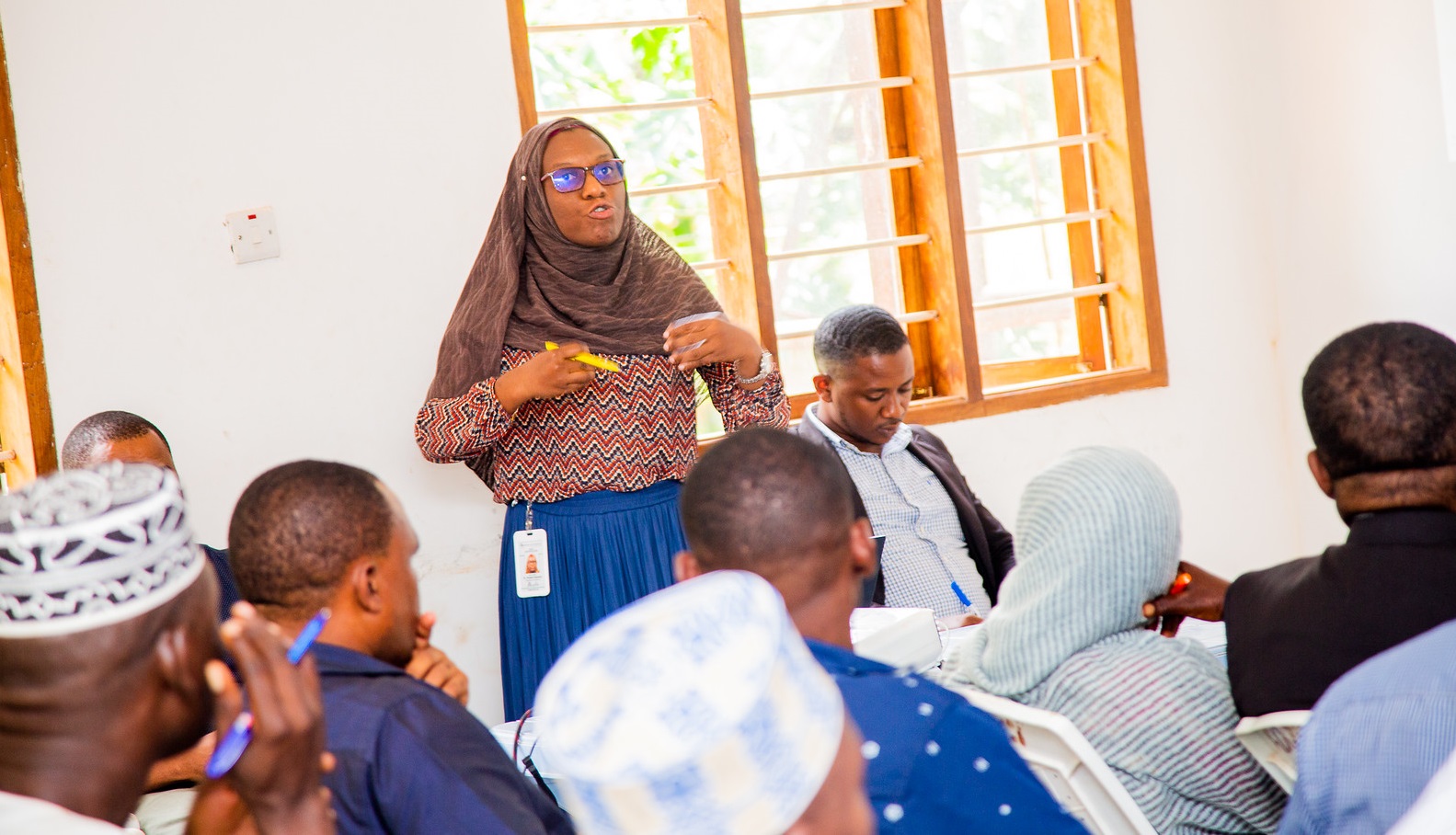 Two malaria projects currently undertaking their studies in Rufiji and Kibiti engaged with public health stakeholders from the two districts to update them on their research activities during a two-day sensitization meeting held at the Kibiti District Commissioner's conference room here from May 19-20, 2021.
The teams of researchers from the Broad One Health Endectocide-based Malaria Intervention in Africa (BOHEMIA) and Extending and Transitioning the China-Tanzania Pilot Project on Malaria Control (ACORBISREM) projects were led by their leading investigators.
While the ACORBISREM team was led by the study Principal Investigator, Dr. Prosper Chaki, the BOHEMIA team was led by Project Leader, Dr. Mwaka Kakolwa. The two were accompanied by their colleagues from Ifakara, namely: Dr. Yeromin Mlacha, Sigbert Mrema, Dr. Irene Moshi, Emanuel Mbwambo, and Exavery Chaki.
Among other things, the project leaders briefed the public health stakeholders on their projects' objectives, methodologies, as well as expected outcomes and benefits of the studies to the people of Rufiji and Kibiti now and in the future.
The number of Kibiti public health stakeholders totaled around 100. They included a DC representative, councilors, the District Medical Officer, Acting District Executive Director, heads of department and members of the Council Health Management Team.
In their reactions at the end of the meeting, the stakeholders thanked Ifakara Health Institute teams for hosting the sensitization forum, promising to provide support to both projects by acting as ambassadors for providing good word of mouth to their communities to ensure that both projects are conducted as planned.
View event photos in our online gallery here.
About BOHEMIA
Malaria elimination will not be possible in many settings with the current available tools. Vector control, our most effective strategy, is now challenged by widespread insecticide resistance and mosquitoes that avoid insecticides in bednets and sprayed indoors by biting outdoors, feeding upon animals or changing their biting times.
The BOHEMIA project, funded by Unitaid, will develop an innovative strategy to complement the existing tools: administer ivermectin (a mosquito-killing drug) to humans and livestock to reduce malaria transmission.
About ACORBISREM
The study aims to sustain the key interventions of a Phase I pilot program implemented in southern Tanzania, including validation of the 1,7–mRCTR approach and demonstration of a further reduction in the disease burden (mortality and morbidity) towards 1% malaria prevalence in the study communities. This will be achieved by strengthening malaria surveillance and control capacity at the local level, by the implementation of the adopted Chinese and Tanzania malaria control strategy and other existing strategies in the intervention areas.