KICK OFF: First participant takes first traditional medicine test drug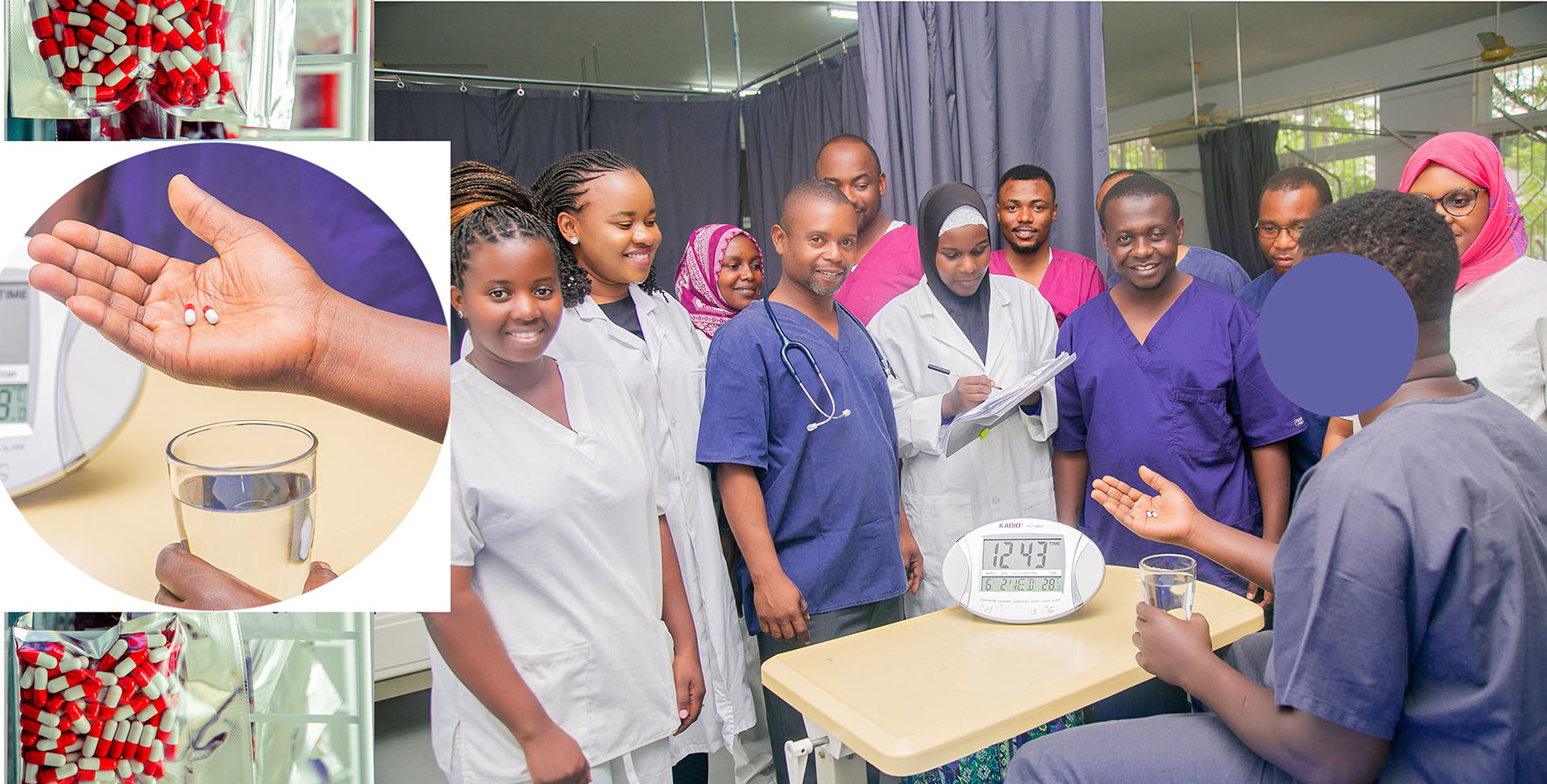 The first participant in a new Ifakara study, which seeks to evaluate the safety and efficacy of a locally produced traditional malaria drug developed under the Malherbal project initiative, received the first pills on Wednesday, June 2nd 2021 – marking the beginning of the twelve-month study planned to end mid next year.
This is the first time in Tanzania for the locally produced herbal remedy to be tested for its safety and efficacy in a controlled clinical trial setting. The event took place at the Ifakara Clinical Trials Facility and was hosted by the Malherbal study team.
The traditional drug, which is technically known as maytenus senegalensis has been designed to treat uncomplicated malaria episodes in adult patients as compared to artemether-lumefantrine – the first line malaria drug in Tanzania.
The study is supported by the Rudolf Geigy Foundation. Learn more about the study here.
The study has been approved by the Ifakara Health Institute-Institutional Review Board (IHI-IRB), National Institute for Medical Research (NIMR), Research and Publications Committee of MUHAS, and Tanzania Medicines and Medical Devices Authority (TMDA).
The production of the capsule of antimalarial herbal maytenus senegalensis was done by the department of traditional medicine at NIMR in collaboration with the Institute of Traditional Medicine at MUHAS. The clinical team is led by Principal Investigator Kamaka Ramadhani, and Co-Principal investigators Florence Aphida Milando, and Justin Jacob Omolo.
Apart from the investigators, other researchers who witnessed the first participant receiving the first pills are: study sponsor representative, Dr. Ally Olotu, Malherbal project director, Dr. Salim Abdulla, and Senior Scientist, Dr. Said Jongo. #