ENGAGEMENT: Ifakara team meets Bagamoyo councilors, highlights contributions to health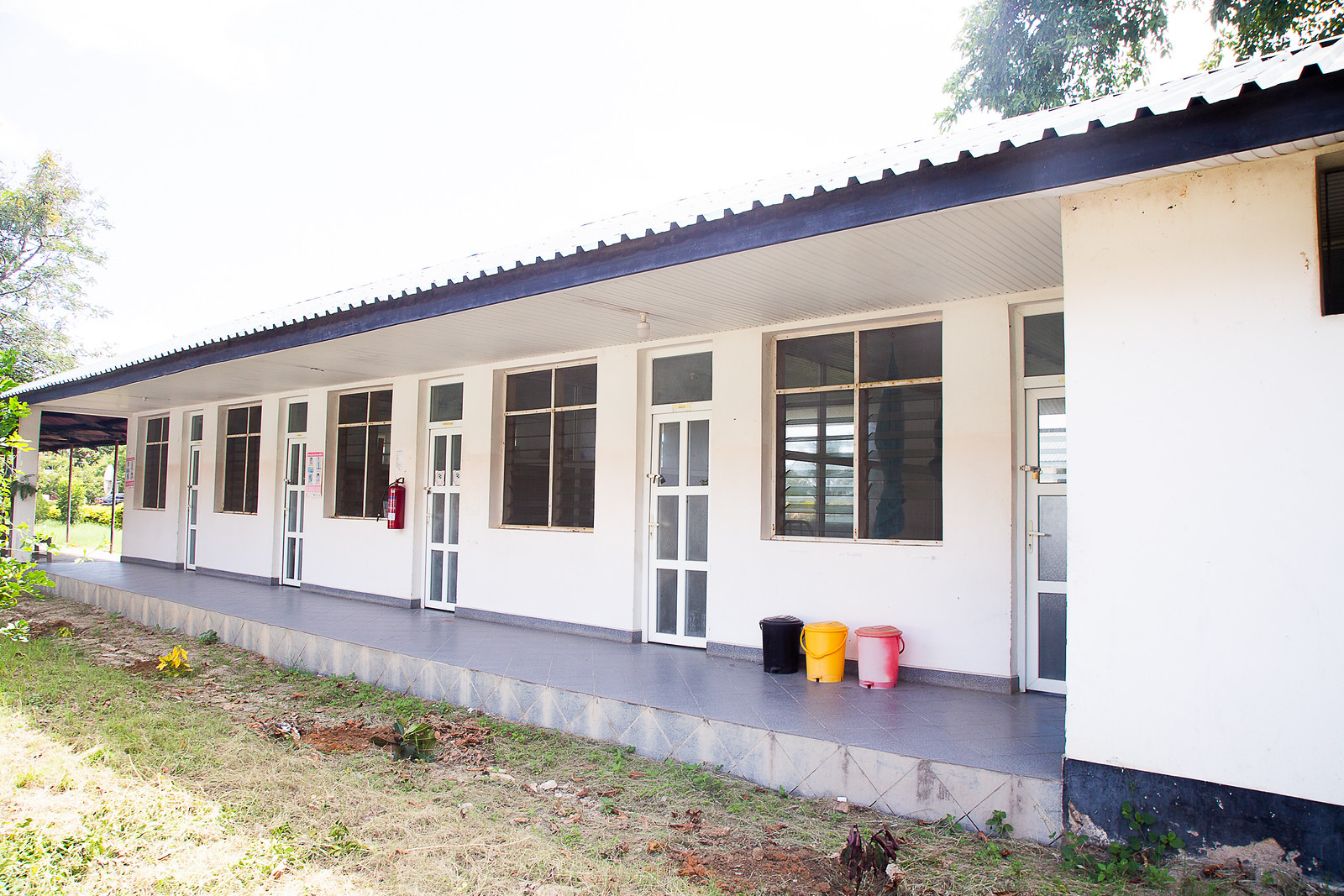 Ifakara Health Institute Chief Executive Director, Dr. Honorati Masanja, on April 20 2021 led the Institute's team at a half-day engagement event with Bagamoyo councilors. The director used the opportunity to brief the councilors on the progress of the implementation of an agreement between Bagamoyo District Council and Ifakara.
Since 2006, Ifakara and Bagamoyo District Council has been working very closely in improving the health and wellbeing of people through various health projects at the District Hospital, dispensaries and health centers across the district being part of implementation of a 15-year memorandum signed over a decade ago.
As part of implementation of the agreement, Dr. Masanja said, three facilities were built at Kingani site. These are Clinical Trials facility, Vector Control Product Testing facility, and molecular and immunology laboratories.
He said, to support research within BDH, major work that were accomplished include: renovation of pediatrics ward, construction of clinical trial ward, renovation and expansion of RCH clinic, renovation of TB ward, and construction of tuberculosis research unit comprising of clinic space, offices/working space for staff and sample collection room.
According to him, three areas of research work have been undertaken between 2006 and 2019. "They include research on malaria, vector control product testing and TB," he said, elaborating: "research in malaria include safety and efficacy evaluation of candidate malaria vaccines and antimalarial drugs. We have also worked on research to evaluate new anti-TB drugs and vaccines. Of note was the phase III trial on a leading malaria vaccine candidate RTS,S that was conducted in over 7 African countries, and recruited about 15,500 infants and young children.
Dr. Masanja informed the councilors that several training of skill transfer types had been taking place for both Ifakara and BDC health staff; these includes malaria microscope for lab technicians from Coast region, and bio-ethics for nurses and clinicians involved in clinical trials (both Ifakara and BDC staff).

Contributions to public health sector
Over the last 15 years, Dr. Masanja told the councilors that Ifakara had contributed greatly to the development of the health sector in Bagamoyo. He mentioned some of the contributions being extension of infrastructure at Yombo, Fukayosi, Kiwangwa, Miono, Mlingotini and Masugulu dispensaries; construction of one dispensary and staff house at Msinune village; and installation of solar power system at Mapinga dispensary.
At the district hospital, Dr. Masanja said, Ifakara had contributed to the extension of infrastructure at the Reproductive and Child Health clinic, Pediatric ward, Tuberculosis ward and Radiology department. "Expansion at RCH clinic included construction of child health clinic, consultation rooms and a clinical laboratory. The infrastructure improvement increased working space for clinicians and nurses, and improved patient flow thus decreasing time spent by mothers at each visit. Renovation of both Tuberculosis and pediatric outpatient facilities created extra working space and extra well-ventilated waiting area and improved lighting," he added.
Other contributions, include construction of fully furnished wards at both the district hospital and Kiwangwa dispensary. "These new wards decongested the BDH and Kiwangwa dispensary thus expanded the hospital bed capacity allowing more patients to get in-patient care at BDH and expanded working space at Kiwangwa dispensary," he elaborated.
Dr. Masanja said Ifakara experts had provided specialist consultations at the district hospital as a clinical trial dedicated branch. "Ifakara clinicians and nurses, some of whom are specialist in child health and internal medicine, offer consultation services to patients referred to the district hospital," he added.
According to him, other contributions include installation of digital X-ray machine and ultrasound machine at the district hospital; provision of specialized diagnostic services on request; construction of the incinerator at the district hospital; installation of diagnostic facilities at dispensaries; provision of clean and safe water supply at several locations including Yombo, Kiromo, Msata Dispensary, Masuguru, Bago Primary School, Kiwangwa Dispensary, Mwavi Primary School, and Magogoni.
Other contributions are: supply of furniture and fixtures for Kongo, Yombo, Fukayosi, Msiniune, Kerege, Mataya and Mlingotini dispensaries; provision of transport support for different BDC activities; donation of two ambulances to the district hospitals at Bagamoyo and Kibiti; and installation of back-up generators for the district hospital. "In times of national grid electricity outages, our Bagamoyo standby generators supply electricity to the Radiology, RCH clinic and emergency departments at the district hospital," said Dr. Masanja. #