FORUM: Ifakara researcher addresses European Development Days session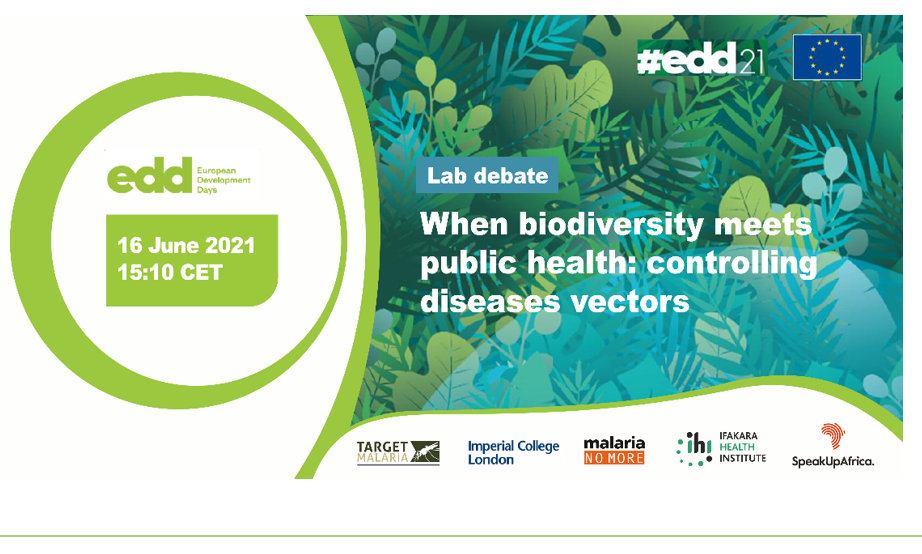 A Research Scientist with Ifakara Health Institute, Dr. Brian Tarimo, today was among speakers at a special session of the European Development Days (EDD) this year addressed "the lab debate," whose discussions focused on vector-borne diseases.
In his contribution, Dr. Tarimo said, "novel and complementary malaria control interventions such as gene drive mosquitoes could be crucial to avoid losing ground and achieve further gains in the fight against malaria."
Other speakers in the session, which was moderated by Dr. Piero Genovesi from International Union for Conservation of Nature, include Yacine Djibo from Speak Up Africa, and Talya Hackett from Oxford University.
The European Development Days (EDD), Europe's leading forum for international cooperation and development took place from June 15-16, 2021. The event was fully digital, with an online platform designed to help participants interact directly with peers and interview key players, young leaders, activists, and to report on stories and discussions.
This year's theme is "The Green Deal for a Sustainable Future", with the aim of exploring the global dimension of the EU's sustainable economic growth plan that thrives to protect ecosystems and promotes economically, environmentally, and socially sustainable development.
Amongst this backdrop, the session "When biodiversity meets public health: controlling diseases vectors", which Dr. Tarimo addressed, was co-organised by Ifakara Health Institute, Imperial College London, Malaria No More and Speak Up Africa.
The session focused on the potential of gene drive as a nature-based solution for vector-borne diseases control at the crossroads of public health and biodiversity considerations.
Learn more about the event here.
#EDD21 #OnEarth #IfakaraEvents #IfakaraImpact #IfakaraScience