SYMPOSIUM: Ifakara hosts masterclasses in public health and medical entomology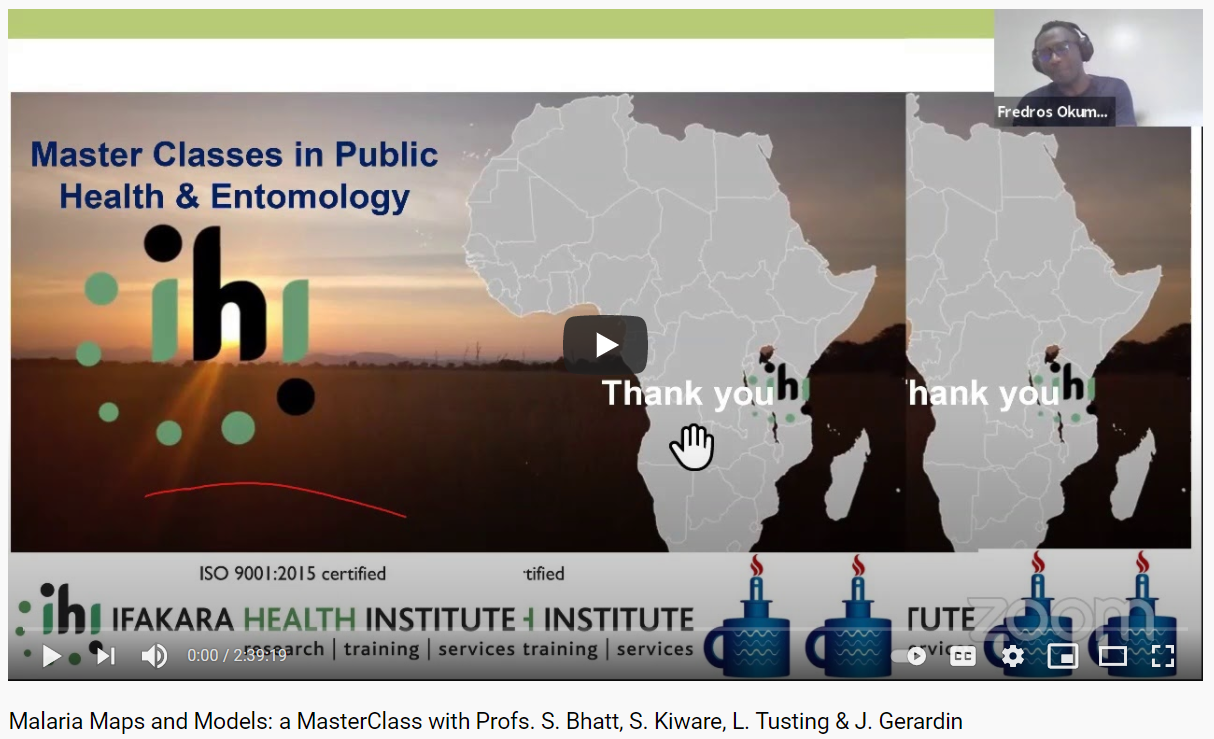 Ifakara Health Institute hosted masterclasses on public health and medical entomology on July 1 and 15, 2021. The events, which took place virtually and streamed live on the Ifakara YouTube Channel, were moderated by Dr. Fredros Okumu, Ifakara Director of Science and Sheila Ogoma, Technical Advisor Malaria Entomology at the Clinton Health Access Initiative.
The first masterclass on July 1 had the title: "Maps and Models of Malaria & Its Control." Presenters included professors Samir Bhatt, Samson Kiware, Lucy Tusting and Jaline Gerardin. Key topics included: importance of maps and models for malaria control & elimination; and estimating impact of malaria interventions.
Other key topics were: risk stratification: global, national and sub-national; efforts by researchers in endemic countries to support control & elimination; key data sources for malaria maps and models; building capabilities for surveillance and data use in endemic countries; interpreting results of large-scale surveys and meta-analyses; integration of data from multiple sources to guide malaria control; and predicting optimal combinations of interventions and deployment strategies.
Link to the first streamed masterclass on our YouTube Channel: https://youtu.be/OCfsZgdHfaA
The second masterclass on July 15 had the title: "Vectors of Asia, Africa & the Americas." Presenters included: professors Sylvie Manguin, Indra Vythilingam, Yasmin Rubio Palis, Lizette Koekemoer. Topics included: an analysis of all the vectors and what drives their transmission; the situation in Venezuela and why this is a unique case; issues around residual transmission.
Link to the first streamed masterclass on our YouTube Channel: https://youtu.be/_XuBruejjIY