SYMPOSIUM: The next Ifakara MasterClass to review the World Malaria Report 2021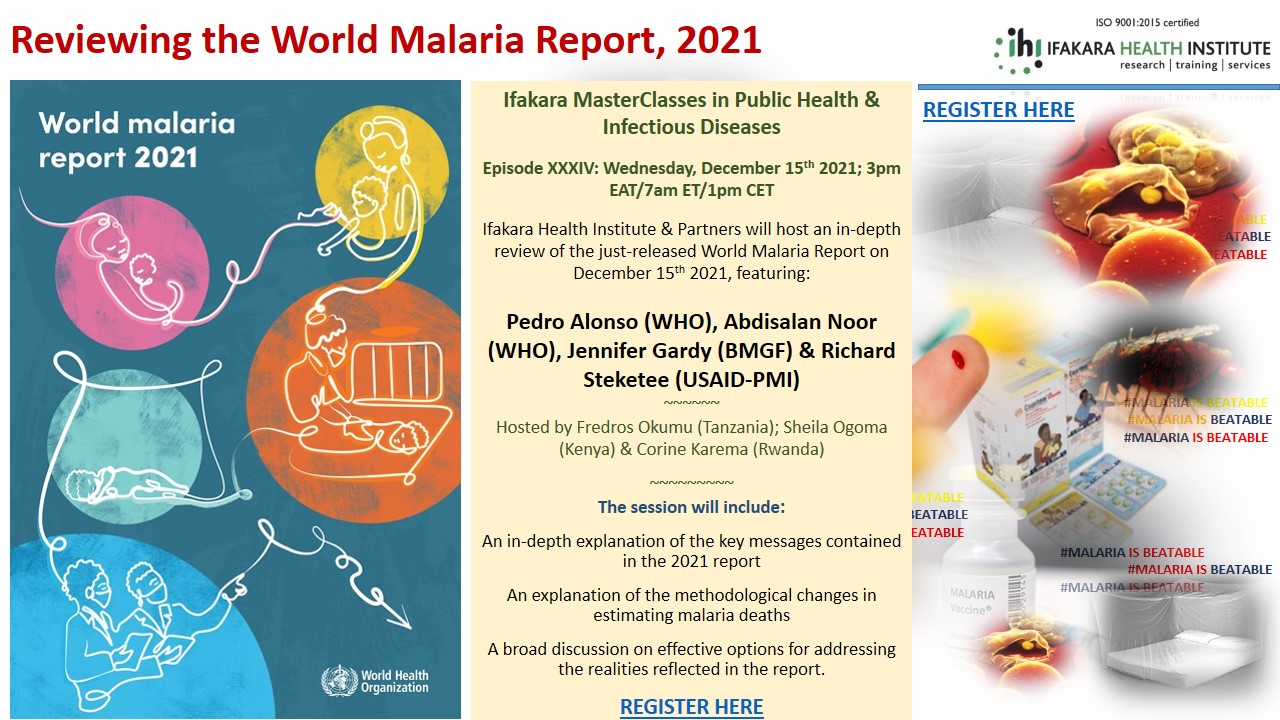 On December 15, 2021, Ifakara Health Institute and partners will host the 34th edition of its Masterclasses on Public Health and Infectious Diseases series during which experts will make and in-depth review of the World Malaria Report 2021 released recently.
The symposium will take place virtually and streamed live on the Ifakara YouTube Channel featuring a number of speakers including: Pedro Alonso (WHO), Abdisalan Noor (WHO), Jennifer Gardy (BMGF) & Richard Steketee (USAID-PMI). Moderators will be Dr. Fredros Okumu, Ifakara Director of Science (Tanzania), Sheila Ogoma, Technical Advisor Malaria Entomology at the Clinton Health Access Initiative (Kenya), and Corine Karema (Rwanda).
Key topics include: an in-depth explanation of the key messages contained in the 2021 report; an explanation of the methodological changes in estimating malaria deaths; a broad discussion on effective options for addressing the realities reflected in the report. Register for this event.