Pan-Africa network for genomic surveillance of poverty related diseases and emerging pathogens - "PANGeNS"
Principal Investigator: Dr. Jerry Hela
Project leader/ Coordinator: Brian Tarimo
Project Administrator: Priscilla Mlay
Funding Partner: European Commission
Start date: July 1, 2023
End date: June 30, 2027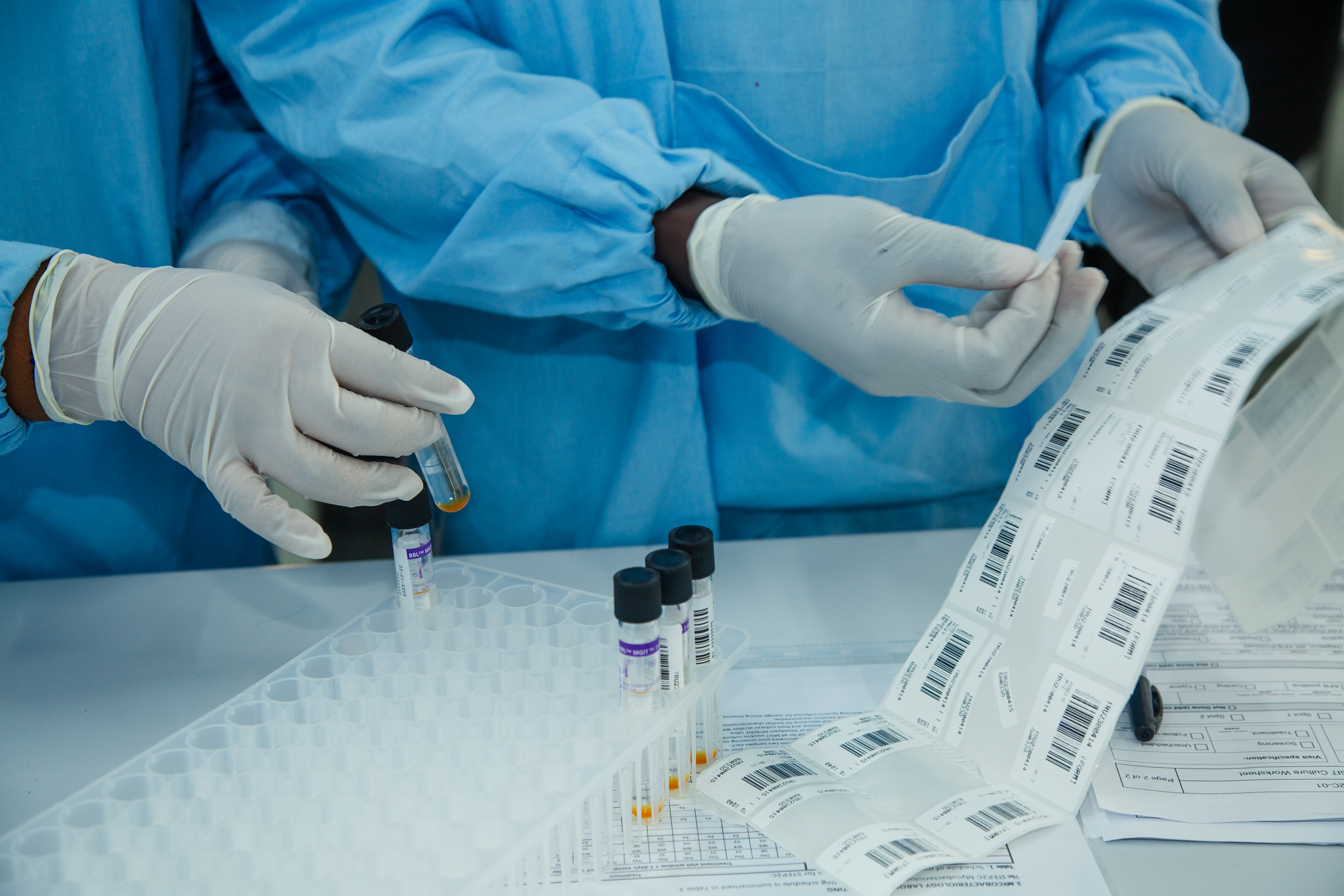 Pan-Africa network for genomic surveillance of poverty related diseases and emerging pathogens - "PANGeNS"
The Pan-Africa Network for Genomic Surveillance of Poverty-Related Diseases and Emerging Pathogens project, known as PANGeNS, is a collaborative initiative that seeks to study the genomic epidemiology of TB, malaria, and emerging and re-emerging pathogens in Africa, to better understand disease aetiology, dynamics of disease transmission, and the evolution of drug-resistant pathogens.
The project also aims to increase Africa's capacity in bioinformatics, genomics, genomics data management, biobanking, and promote data sharing. Ifakara Health Institue is one of the 16 partners in the four-year project which will be carried out from July 1, 2023, to June 30, 2027 with support and funding from the European Commission.
The primary objective of the PANGeNS project is to enhance the health of Africans by introducing innovative disease surveillance methods, equiping the next generation of African scientists by imparting essential skills, and reinforcing research collaborations both within Africa (south-south) and between African and non-African entities (north-south). To achieve these goals, the project will focus on addressing the following objectives:
Develop short-term professional certificate course(s) in genomics

Hands-on training for Illumina sequencing, genomics and bioinformatics

Hands-on training for biobanking and genomics data management
Additionally, the PANGeNS project will seek to address strains in disease control particularly in TB by focusing on specific objectives related to TB research and implementation. The objective include:
Establishing a pan-African genomic surveillance system for DR-TB to support disease control efforts

Investigating drug resistance, compensatory mechanisms and epistasis in the clinical MTBC strains

Evaluating and standardizing quality control procedures for pathogen surveillance through whole-genome sequencing (WGS)

Identifying hotspots of DR-TB transmission and associated risk factors
PANGeNS is a consortium project involving 16 partners from across Europe and Africa. It is led by the Research Center Borstel/National Reference Laboratory for Mycobacteria (RCB) in Germany, with co-coordination from Noguchi Memorial Institute for Medical Research (UG-NMIMR) at the University of Ghana.
Other key collaborators include KNCV Tuberculosis Foundation (KNCV), Instituto Nacional de Saúde (INS), Ifakara Health Institute (THI), University of Namibia (UNAM), National Institute of Medical Research (NIMR), Centre de Recherches Médicales de Lambaréné (CERMEL), Laboratoire des Fièvres Virales Hémorragiques (LFVH)/Ministère de la Santé du Bénin, London School of Hygiene & Tropical Medicine, Medical Research Council Unit, The Gambia (LSHTM-MRCG), German Collection of Microorganisms and Cell Cultures GmbH (DSMZ), Swiss Tropical and Public Health Institute (Swiss TPH), Centre for Tuberculosis and WHO TB Supranational Reference Laboratory/National Institute for Communicable Diseases (NICD), Central Public Health Laboratories (CPHL), Laboratoire de Biologie Moléculaire-Virologie, Institut National d'Hygiène (INH-Togo), and National Public Health Reference Laboratory-National Public Health Institute of Liberia, Charlesville, Margibi County (PHIL).
Within Ifakara Health Institute, the PANGeNS project will be led Dr.Jerry Hella, the Principal Investigator and Brian Tarimo, the Project Leader. Working alongside Dr. Jerry and Brian in the project are Alex Ntamatungiro and Veronica Misana, both Project Co-investigators, and Priscilla Mlay, the Project Adminisrator.