Principal Investigator: TBC
Project leader/ Coordinator: Dr. Grace Mhalu
Project Administrator: TBC
Funding Partner: SWISS Tropical and Public Health Institute (SWISS TPH)
Start date: Jan. 31, 2019
End date: Jan. 31, 2024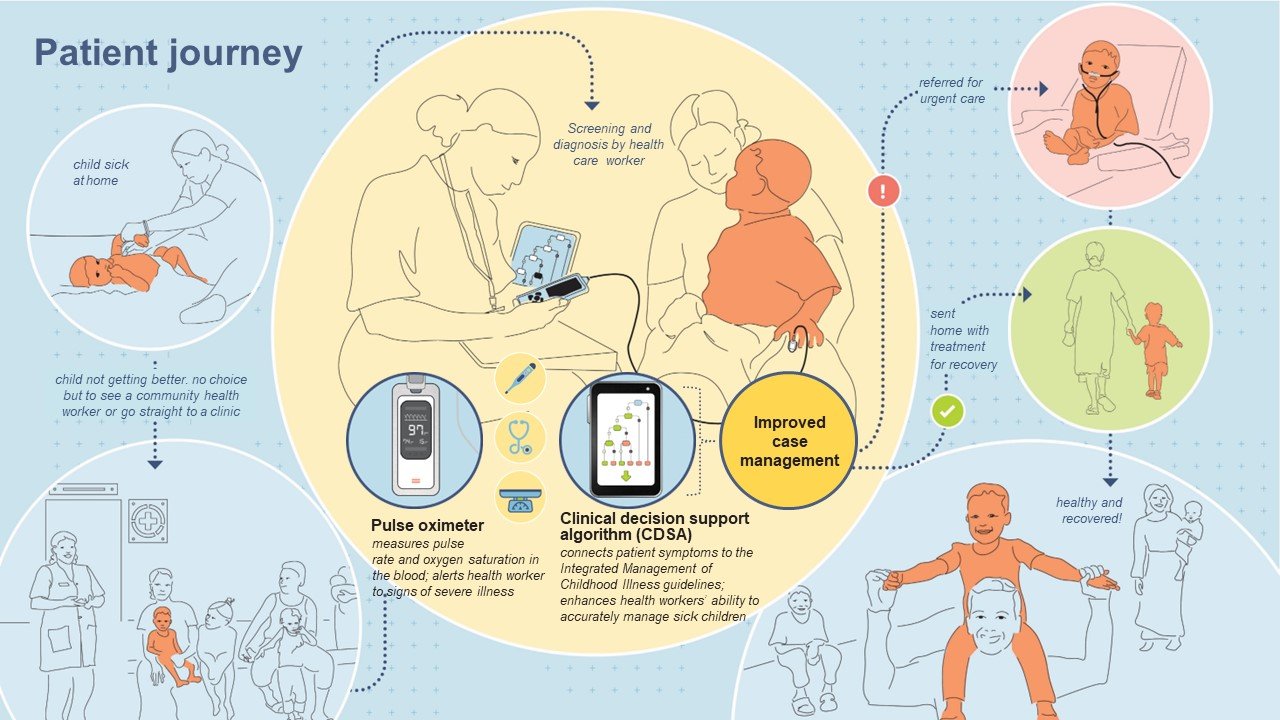 TIMCI Tanzania
The Tools for Integrated Management of Childhood Illness (TIMCI) project aims to support healthcare providers detect and managing severe illness in children under the age of five years.
When sick children arrive at primary health care facilities, it is crucial that they are properly checked, diagnosed, and managed—and, if necessary, swiftly directed to urgent care.
TIMCI aims to improve access to affordable and appropriate tools to help health workers identify critically ill children and refer them for treatment without delay.
In this study, 66 primary healthcare facilities, dispensaries and health centers in Tanzania will be randomly selected whereby the facilities will be allocated pulse oximeters and CDSAs including healthcare worker training and supportive supervision.
The TIMCI study, which began in 2019 and is a continuation of work with the governments of Tanzania and other nations (including India, Kenya, Senegal, and international partners), will come to an end in 2024.
The study's primary aim and objectives include:
To inform country-level decisions on scale-up

To inform global-level decisions on policy and guidelines

To provide an optimized approach to the introduction

To evaluate the impact of interventions on health and quality of care outcomes

To evaluate the cost and cost-effectiveness of interventions

To understand mechanisms of and facilitators and barriers to implementation
Ifakara Health Institute will work with other collaborators to pilot easy-to-use pulse oximeters in primary health care. Together, the partners will gather data on the devices' affordability, feasibility and impact, help countries with procurement of the devices and develop policies on their use.