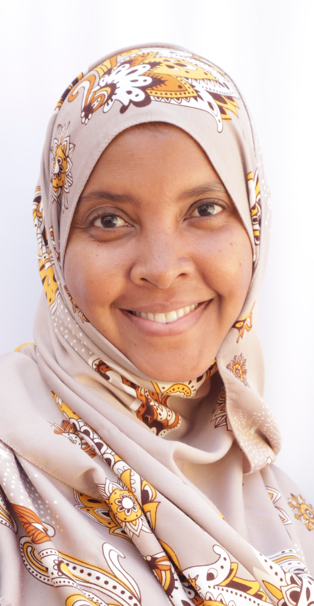 Finance Manager
mkarama@ihi.or.tz
CPA with a background in finance, accounting
Ms. Mariam Karama is the Ifakara Health Institute Finance Manager. She holds a first class - BBA (specializing in accounting and finance) from the Zanzibar University. In 2006, she graduated with an MSc in Finance from Strathclyde University, UK.
Mariam joined the Institute in May 2010 from the banking sector, where she worked for nine years. Between July and December 2022, she served as the Ifakara Health Institute Acting Chief Operating Officer (COO). She joined the Ifakara Management in acting capacity following her new appointment at the end of June 2022 having served previously in her current position of the Institute's Finance Manager.
Mariam is a Certified Public Accountant (CPA) with vast experience in working with Financial Institutions and non-profit organizations. Her specialties are: Business Administration and Financial Accounting. She has eighteen years cumulative experience in various financial management disciplines. She has worked in the banking sector, treasury management and corporate reporting.
Mariam is a Professional Accountant registered with the NBAA, as an ACPA holder. In 2016, she successfully completed a Diploma in International Public Sector Accounting Standards (IPSAS).
Mariam's vast experience in the banking sector has contributed tremendously to the improvement of the treasury management in the institute. In addition, her treasury management experience has added a great value in transforming the payments system from the manual to more systematic based, through the use of digital banking. Furthermore, IHI benefited a lot, from her as part of the team, in the area of Foreign Currency Market.