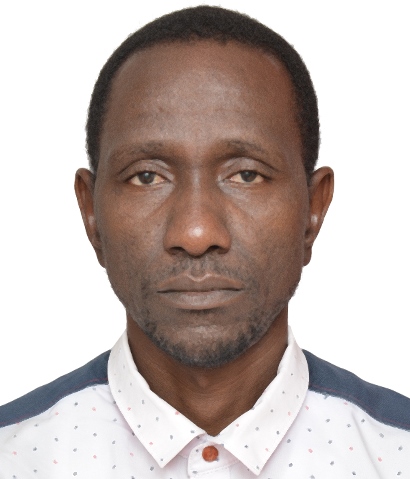 Senior Communication Officer
abilal@ihi.or.tz
Publication(s)
Head, Knowledge Management and Communications
Mr. Bilal Abdul-Aziz Mpembamoto is a seasoned media and communications practitioner with over 17-year experience in the industry. He has accumulated academic skills and practical experience through active engagements with teams from different media outlets in Tanzania and abroad.
Bilal gained academic and practical media & communication skills in Tanzania and abroad between 2002 and 2014. After starting off his journalism career in the newsroom as a trainee in Tanzania in 2002, he travelled abroad for advanced journalism training at the Reuters Thomson Foundation in Cardiff, the UK, in 2007.
And in 2014, he graduated with a master's degree in Mass Communication from the University of Dar es Salaam. Noted for outstanding scholarship, findings of his master's dissertation, entitled, 'The Impact of New Media on Journalism Practice in Tanzania' were presented at the first International Media Conference organised by the University of Dar es Salaam's School of Journalism and Mass Communication in 2014.
For more than 10 years, Bilal worked for reputable media outlets in Tanzania namely, Mwananchi Communications Limited (MCL) and The Guardian Limited where he served in various positions, including Chief Reporter, News Editor, Foreign Editor and Sub-Editor. In 2005, he travelled to the US on invitation of the US's State Department under the International Visitors' Program, where he visited Washington DC, New York and Atlanta, Georgia, on a guided tour of foreign press centers to learn first-hand on various news sources in the US. During his study time in Cardiff in 2007, he was privileged to witness 'the media convergence – i.e., the official coming together of print, electronic and online media' at the Southern Daily Echo in Southampton, England, where he was posted for field practical training.
After gaining advanced media training, Bilal was granted an Assistant Lecturer post on part time basis at the Muslim University of Morogoro where he taught in the Mass Communication Department for three years from 2016-2018. Today, the young journalists he mentored in the newsroom and students he taught at the university, are working in reputable media outlets, including Tanzania Broadcasting Corporation (TBC), Azam Media, and The Guardian.
Since February 2017, Bilal heads the Knowledge Management and Communications Unit at Ifakara Health Institute, where his primary roles include planning, designing, guiding and implementing all communication activities within and outside the Institute. The Unit also provides communication technical support to projects funded by local and international organizations such as Wellcome Trust, Pact Tanzania, WHO, USAID, UNDP, and the Bill & Melinda Gates Foundation.