Is home gardening a sustainable way to improve nutrition?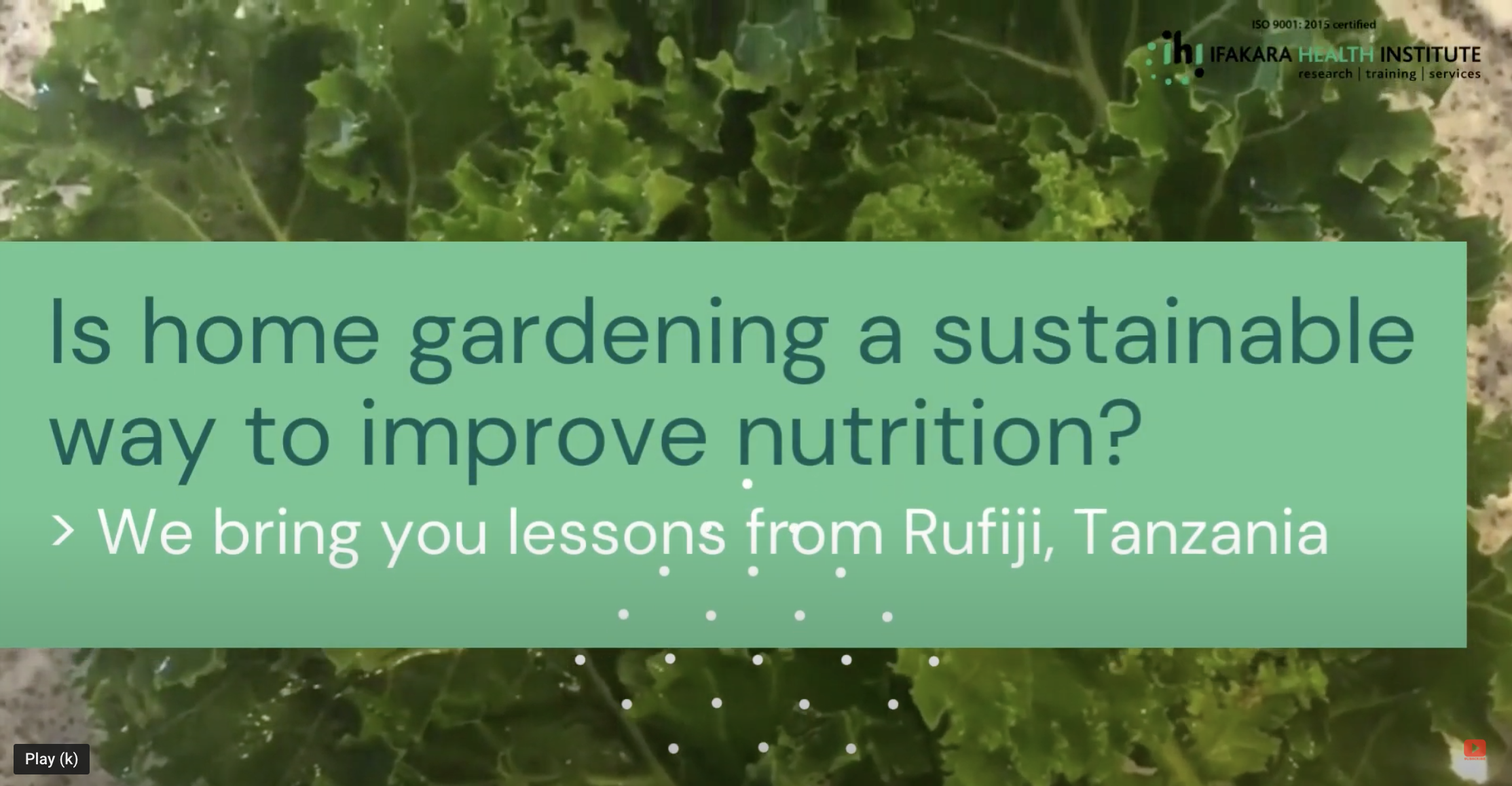 Is home gardening a sustainable way to improve nutrition?
We bring to you lessons from Rufiji, Tanzania
Home gardening may improve diet and nutrition outcomes by increasing availability of nutrient dense foods such as vegetables and supporting livelihoods.
What we Did
We investigated whether vegetable home gardens could improve women's dietary diversity and household food security.
How we did it
We enrolled 1006 women of reproductive age (18–49 years) in ten villages in Pwani Region, Eastern Tanzania.

We provided the households with agricultural training, inputs to promote home production, as well asnutrition and health education.

We collected and analyzed data in 2016, 2017, and 2019.
What we found
One year after the intervention, there were significant improvements in dietary diversity. However, three years after the intervention, the difference in dietary diversity disappeared.
What we recommend
Barriers to maintaining a home garden, including lack of irrigation opportunities, fencing materials, and social disruptions may have precluded sustained impacts. Therefore, future home gardening should carefully consider mechanisms and investments needed for sustained impact.
These research findings were published on:
The Food Policy journal - Volume 109, in May 2022.
Who brought us this new knowledge?
Dominic Mosha, Killian Mlalama and Honorati Masanja - from Ifakara Health Institute
Other authors: Mia M. Blakstada, Lilia Bliznashk, Alexandra L. Bellowsad, Chelsey R. Canavana, Mashavu H. Yussuf, Isabel Madzoreraa, Jarvis T. Chene, Ramadhani A. Noorf, Joyce Kinabo, and Wafaie W. Fawzia.
Want to learn more about this study?
Contact: our authors by email: dmosha@ihi.or.tz | kmlalama@ihi.or.tz | hmasanja@ihi.or.tz
or watch the video from: