Early childhood mosquito bed net use and long-term survival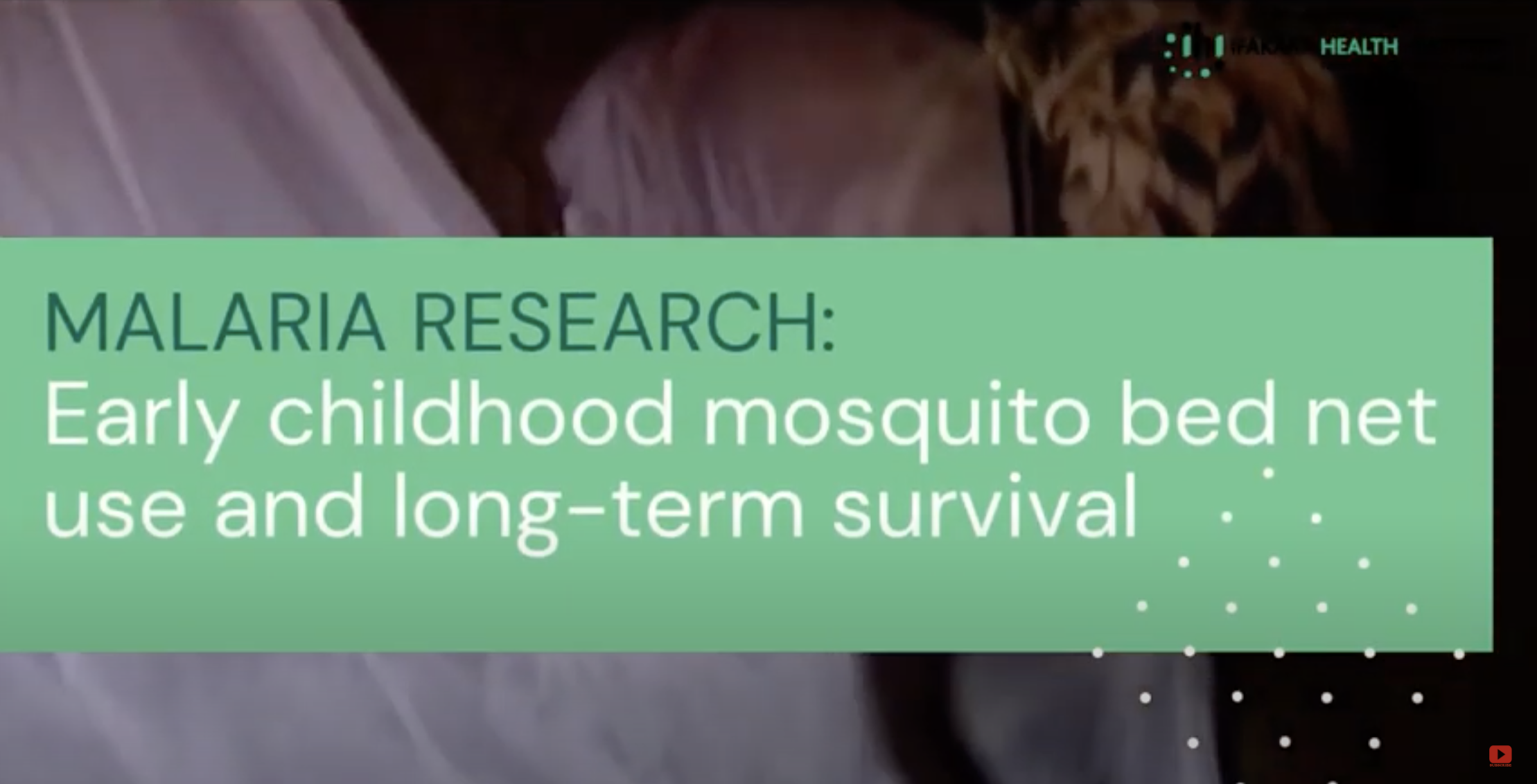 Early childhood mosquito bed net use and long-term survival
Study proves malaria control in young children saves lives into adulthood
It has been hypothesized that in high-transmission settings, malaria control in early childhood (for under 5 children) might delay the acquisition of functional immunity and shift child deaths from younger to older ages.
What we did
We tested the hypothesis by estimating the association between early-life use of treated nets and survival to adulthood using data from a 22-year prospective cohort study in rural southern Tanzania.
How we did it
We enrolled 6706 children born between January 1, 1998, and August 30, 2000, in the study area in a longitudinal study from 1998 through 2003.
Adult survival outcomes were verified in 2019 through community outreach and mobile telephones.
We then used the "Cox proportional-hazards models" to analyze data.
What we found
The results showed that survival of children who habitually slept under nets was over 40% higher compared with survival in those who slept under nets less frequently in their early childhood.
What we conclude
In this long-term (over 20-year) study of early-life malaria control in a high-transmission setting, the survival benefit from early-life use of treated nets persisted to adulthood.
These research findings were published on:
The New England Journal of Medicine – in February 2022.
Who brought us this new knowledge?
From Ifakara Health Institute:
Sigilbert Mrema, Salim Abdulla, Rashid Khatib, Honorati Masanja, and Fredros Okumu
From partner institutions:
Günther Fink, S. Patrick Kachur, Christian Lengeler, and Joanna Schellenberg.
Want to learn more about this study?
Contact: our authors by email:
smrema@ihi.or.tz | rkhatib@ihi.or.tz | hmasanja@ihi.or.tz | fredros@ihi.or.tz
or watch the video from:
https://www.youtube.com/watch?v=gt_OPfiFmAM